Activity books are becoming progressively popular. Speculation could suggest that this is due to people looking for ways to keep their minds active and making efforts to step away from technology. Many parents are also becoming aware of the impact of screen time on their children and are seeking alternatives for entertaining them.
Activity books have a number of benefits including improving cognitive abilities and reducing stress, which we explore in more detail below. The availability of activity books has become more prevalent as well, with increasing numbers of retailers, both independent and chains, stocking diverse ranges of books and toys. Buyers and owners will always be on the lookout for unique and interesting books to offer their customers.
A great way to share your creativity and knowledge, activity book printing can be designed according to your area of expertise or chosen inspiration. Whether you're creating colouring books, puzzle books, or other types of activity books, self-publishing allows you to control every aspect of the publishing process, from the content to the design and the marketing.
At Print2Demand, we work closely with all our self-publishers and are experts in printing a wide variety of books. We know that some of our customers will be first timers to self-publishing so we make sure we are on hand for personally tailored advice. Our printing is high quality, providing a reassuringly vivid, high definition, colour finish which we know is essential for lots of activity books.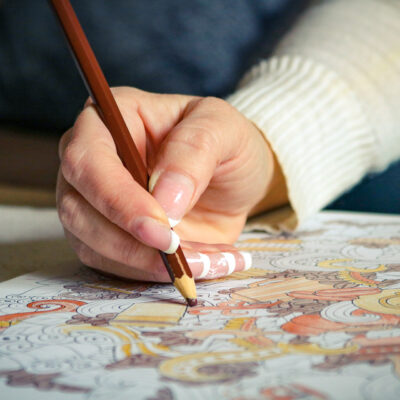 What Benefits do Activity Books Provide?
In case you'd like a hand with promoting your Activity Books, we've gathered together some of the top benefits of using them for all age groups.
Activity books can help improve cognitive abilities such as memory, problem-solving, and concentration. Puzzles, colouring, and other activities require the brain to think and work in different ways, which can help improve cognitive function.
Activity books often involve creative activities such as drawing, colouring, and crafting. These activities can help enhance creativity and allow individuals to express themselves in unique ways.
Engaging in relaxing activities such as colouring or puzzles can help reduce stress and anxiety. Activity books allow individuals to focus on the present moment and provide a sense of calm and relaxation.
Many of the exercises in activity books require the use of fine motor skills such as hand-eye coordination, finger dexterity, and grip strength. These skills are important for daily tasks such as writing, typing, and using tools.
Activity books offer a fun and engaging way to spend your time. They can be enjoyed alone or with others, making them a great way to bond with friends or family.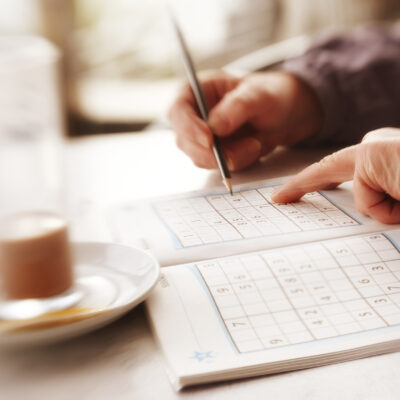 Our Top Tips for Producing Activity Books
Define your audience and niche. The first step in self-publishing any book is to define your audience and niche. Who will your activity book be for? Will it be for children or adults? What types of activities will be included? By answering these questions, you can begin to develop a clear vision for your activity book.
Create your content. This will likely involve writing or creating the activities, as well as any illustrations or designs that will accompany them. Make sure your content is engaging and informative, and ensure that it meets the needs of your target audience.
Next it's time to design your book. You will need to choose a layout, select fonts and colours, and arrange your content in a visually appealing way. If you're not experienced in design, you may want to consider working with a professional designer to help you.
Format your book for print. When planning to print physical copies of your book, you'll need to ensure that your file is formatted correctly for printing. This is where Print2Demand can assist if you're uncertain about how to format your activity book appropriately for printing.
Once your book is formatted, it's time to publish it. Choosing to publish your book through a print-on-demand service, such as Print2Demand, means you can control the process and budget according to your own needs.
Finally, once your book is published, it's important to promote it. This may involve creating a website or social media presence for your book, reaching out to influencers or reviewers, and advertising your book through online ads or other marketing channels. If you're starting out locally, there may be some independent retailers who will be interested in stocking your Activity Book.
Get In Touch
Our dedicated team produce high quality books. Consequently they have a wealth of experience in the book production and publishing arena. We provide assistance to enable our publishers and authors to get on with the things they do best. Therefore taking the strain away from them.
Contact Us