Ultimate Guide To Self Publishing
It's never been easier to bring your work to life and self publish a book. By self publishing we mean that you have written a book and want to get it printed and make it available to buy. Anyone can do it; all that's needed is the book, the desire to get it published and the determination to follow it up. In this guide to self publishing will give you an overview of everything you need to consider.
We can help to advise and provide all the information you need to begin in self publishing. We aim to make the entire process less daunting, more exciting, and to ensure that you get what you deserve from your hard work. You have complete control over your title(s), own their copyright and reap the royalties to each, deciding on when and where it's published, and exactly what direction you would like it to go in.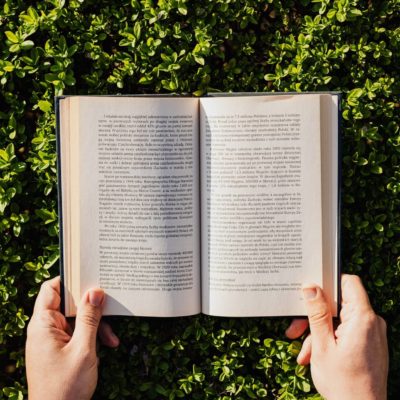 How to print your own book
Through our considerable experience in UK book printing, we work closely with publishers, self-publishers and authors. Here's some tips when printing your own book:
1. Research book printing styles
The first step to printing your own book is to decide what you would like your book to be printed on. Have a look through books you have at home or in the library.
Have a feel of them and determine what you like and what you don't like. Perhaps even look at books that are in the same genre as yours; you may find they have a set style that you might want to continue with.
2. Choose the right paper
Following on from your research you may want to consider the following when choosing the right paper for your book; Novels tend to be printed on bookwove paper and non-fiction tends to be printed on plain white paper.
At Print2Demand, our papers include offset, white and cream bookwove, and coated silk.
3. Consider the overall size and shape
You may want to consider the overall size and shape of your book to create the right emphasis. At Print2Demand, we offer portrait, landscape or square options.
You may also want to include imagery in your book so you will need to weigh up the use of colour. This is ideally suited for Art Books; Photo Books; Directories; Cookery Books; Annuals; Sporting Books; Children's Books; Academic Books to name but a few.
Colour can raise the price of printing, but if it creates the impact you're after, the price can be well worth it.  
4. Binding always requires careful thought
The binding of you book requires careful thought as it could affect whether you have a spine or not.
Perfect binding and Case-binding are widely used for Paperback and Hardback books. Spiral bound and Wire-O binding are popular for larger documents or recipe books as they allow the book to open completely flat on a desk as well as have 360-degree rotation of pages. Saddle Stitched binding is popular for fewer pages; as sheets are folded, gathered together and stapled.
Self Publishing Mistakes To Avoid
If you are intent on self-publishing then, to ensure that your valuable work gets the professional release it undoubtedly deserves, here are some aspects to the process to avoid at all costs: 
1. Thoroughly edit your work
One of the most important aspects of book self-publishing is the editing. A professional edit of your finished work will be a more than sound investment! If your book contains basic errors in grammar, spelling or structure then, as soon as the first error is spotted by a reader, it will raise doubts in their mind as to the professionalism – and therefore the quality – of the book they've started.
2. Don't design your own cover
As with editing, it is all about professional presentation. Being a good writer doesn't make you a good designer!
Ensure you get the cover that your book deserves – professional, appropriate and eye-catching. Book cover design is a separate art from writing – and the importance of your book cover shouldn't be underestimated. As with most things in life, first impressions count.
3. Use multiple online book distributers
Anyone self-publishing a book probably covets Amazon – but there are many other online outlets available to distribute your book through, and if you limit your distribution to just one source then you are missing a massive opportunity. There are lots of platforms with very loyal customers and you should use them. Research which distributors specialise in the genre of book you've produced and use different options.
4. Don't rush your book release
The book production process is about quality, so don't be rushed into releasing your book. It's far better to ensure the book is ready in all aspects than to meet a deadline – releasing your book before it is completely ready will not only result in a unprofessional end product but may also incur unnecessary costs.  
The self-publishing process has many components – ensure that all are catered for in the best possible manner.
How Many Books Should I Get Printed?
If you are thinking of self publishing your own book there are many questions that may spring to mind. One of the most asked questions is "How many books should I get printed?" There are many aspects that can affect this decision.
When self publishing you will obviously be considering a much lower publication run than if you are attempting to market and sell your book to a wider audience. If the book is industry specific, you may well have a database of contacts that you will be selling or sending your book to.
If you are marketing to a wider audience you may want to set a shorter print run and then top up your stocks if you find the book is selling well.
One of the major benefits of self publishing is that you can take advantage of shorter print runs meaning you can order a smaller amount of books to start with and reinvest any profit you have made in your next print run.
If there is already an appetite for your book and you haven't even done a print run, you may want to take pre-orders.
Don't forget if you have taken pre-orders that it is always best to order more copies. This will give you some growth room for any other marketing activities you undertake and means you will have copies of your book in stock.
If you have a friend or relative that has experience of self-publishing they will be a helpful resource for your book printing numbers and to provide advice upon marketing activities and design. If you don't have help you will find that a self publishing book printer will be able to help and advise you on suitable print run amounts as they will have knowledge from previous projects.
Self Publishing Experts
Our dedicated team produce high quality books. Consequently they have a wealth of experience in the book production and publishing arena. We provide assistance to enable our publishers and authors to get on with the things they do best. Therefore taking the strain away from them.
Contact Us
Through our considerable experience in UK book printing, we work closely with publishers, self-publishers and authors. With a state-of-the-art factory using the very latest digital and litho printing technology, integrated with fully equipped craftsman bindery, we offer softback and hardback book printing to a very high standard.